Today's time is precious. People no longer have the capacity to just wait around. We've developed a way for customers of service providers such as hospitals, Parlors to connect to their services from anywhere, meaning they can optimise their time and make the most of every minute. Frequently, the uncertainty of how long it will take to wait is often the cause of queue anxiety. And, boredom in the queue can often lead to longer perceived waiting time. How you decide to solve queuing problems differentiates you from your competitors.
Give people the ability to connect to services – without having to physically queue. Empower your customers by letting them use Waitlessbuzz and their mobile device to join a virtual queue from comfort of their home, or while they are busy in their routine work. With waitlessbuzz, they arrive on time always that creates pleasent environment.
What to Look for ?

&nbsp It is your virtual receptionist that assigns token number and manages queue on behalf of your staff.

&nbsp Disable/Enable appointments, Broadcast any adhoc/urgent message to people waiting on virtual queue.

&nbsp No Expensive system, No downloads and No installations. Customers does not require any smartphone or Internet.

&nbsp Build a profile of your customers, maintain one year data and generate useful statistical reports.
What you can expect?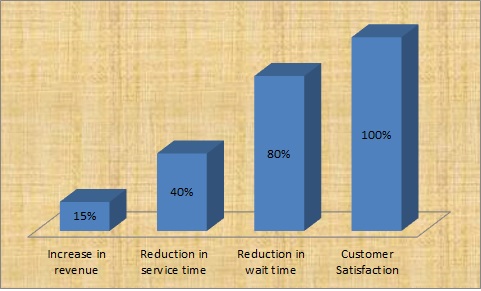 WaitLessBuzz is one of the best solutions especially for hospital like ours, where people come with patients, small kids and wait for their turn. I was really happy when I was introduced to the system, it turned out to be right decision because all my customer now thank me for giving this value added service.
I serve aproximately 250+ customer during weekends in a Month. Per Customers I have increased amount by Rs.10 as I dont make them wait with waitlessbuzz. I have to Pay only Rs500 & the rest is my profit. My customers also hapy & I am also Happy.
Initially I was reluctant to implement WaitLessBuzz when they approached me as I am new to all this. But they asked me to use it free of cost for one month and I started using it. I started giving Witless number to all my customers visiting my Parlor and they were so happy to know the the very fact of its existence. As per the feedback from customers, it is saving their precious time and the best thing is I am seeing my customer's physically on time and it is simply amazing. I definitely recommend it to my freinds in the same business.